Why learn to drive with #YOLO?
These days, learning to drive isn't always as simple as passing a test and getting your full driving licence, it's also about acquiring valuable road knowledge and building confidence that can help you, your passengers and other road users keep safer in the fast pace world of today.
#YOLO instructors are dedicated to teaching the essential and necessary skills within a defensive driving framework that allows students to learn fast, take responsibility and contribute to a safer generation of drivers.
Whilst teaching is structured around the core competencies, different people make progress at different rates and lessons are always client centered and tailored to suit the individual.
#YOLO genuinely believe that their instructors go the extra mile to make sure that their students get the very best tuition in a friendly and constructive environment.
Our network is expanding by reputation and by demand and we suggest you book early to avoid disappointment.
Lessons are priced competitively so for more information why not have a look below and contact us now.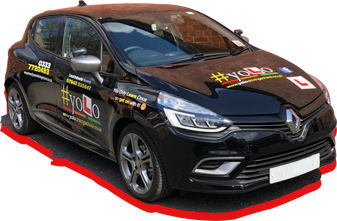 First Time Packages
• New Beginners Starter
First 3 lessons (4.5 hours) £120
Then £30 per hour
• New Beginners Package
First 10 x 1.5 hour lessons £400
(Usual price £440)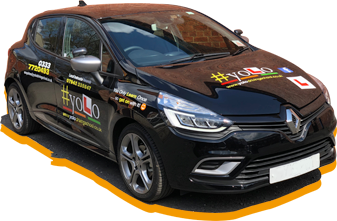 Pay As You Go Fees
• PAYG Fees
1.5 hours £45
2 hours £60
• Partly Trained/Refresher Package
First 10 hours £280
Then £30 per hour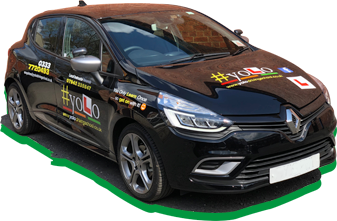 Intensive Course Fees
• INTENSIVE COURSE 1
20 hours Tuition £550
Then £30 per hour
• INTENSIVE COURSE 2
30 hours Tuition £820
Then £30 per hour