#YOLO Driving Instructors
Existing Instructors
Are you a qualified ADI or PDI working on your own?
Are you part of a larger school or a franchise operation?
Do you consider yourself an above average instructor?
Why don't you contact #YOLO and find out first-hand who and what we are looking for?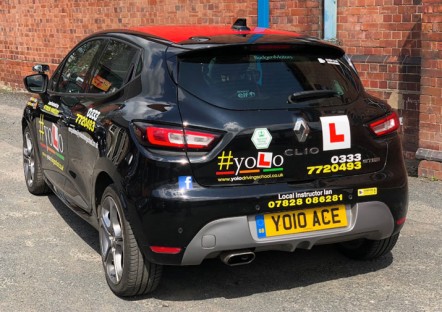 Are you considering becoming an Approved Driving Instructor
Before you consider a national franchise please call us
More instructors required to meet demand
Being a driving instructor is a hugely satisfying and personally rewarding career.
Are you a professional driver or have you ever driven for the emergency services?
Do you have exceptional driving skills, a clean driving record and high personal integrity?
Not every excellent driver makes an excellent instructor, but we are looking for drivers with the right background and skills to become #YOLO Instructors.
Why don't you contact us and find out first-hand what it takes?
enquiries@yolodrivingschool.co.uk
https://www.gov.uk/apply-to-become-a-driving-instructor